DAFT 305 . 04 VOTC moto boots Black Suede

PRE ORDER CLOSED!
unable to change the color/size after the order is closed.
Color: Black
Type: leather, suede
Size: 39,40,41,42,43,44,45,46,47
We will update again before shipping the finished product.
-Due to the design characteristics of this product, the last length of the shoe is long.
-Made of soft and thick leather, it is comfortable to wear.
-High quality leather is used for both the outer and lining.
-The upper leather is a premium leather with minimal processing,
and the surface and texture are different depending on the area used in manufacturing.
Please check the payment method below.
Credit Card / PayPal / UnionPay payment available
<If card payment does not work...>
The card you are attempting to pay must be registered for 3DS payment.
For 3DS authentication payment, all three conditions below must be satisfied,
and if any of these conditions are violated, the transaction will be rejected.
1. The card the customer is attempting to pay must be a card registered in the brand company system to enable 3DS payment
2. The customer must correctly enter the one-time password received on his/her mobile phone into the payment window.
3. The customer's card issuer must have a system that can normally lower the 3DS authentication value.
(Cards issued by other card companies will cause an error during 3DS payment)
For reasons 1 and 2, it is necessary to check whether the customer has successfully completed the verification process,
and for reason 3, the only way is to try to pay with another card.
Please contact the customer service center of the credit card company for the availability of '3D Secure' payment.
------------------------------------------------------------------------------------------------------------------------
COMPOSITION :
black&Suede소가죽cow leather [ 100% ALL leather ]
Lining: cow leather 100%
Sole: Leather + Rubber(5mm)
YKK zip
Height: 26.5cm

Sole Height: 2.3cm
(insole+outsole: 3cm)
SIZE
39 (250~255mm) Insole length 284.1mm
40 (255~260mm) Insole length 289.7mm
41 (260~265mm) Insole length 295.3mm
42 (270~275mm) Insole length 300.9mm
43 (275~280mm) Insole length 306.5mm
44 (280~285mm) Insole length 312.1mm
45 (290~295mm) Insole length 318.3mm
46 (300~305mm) Insole length 324.5mm
47 (305~310mm) Insole length 330.7mm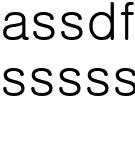 -Due to the design characteristics of this product, the last length of the shoe is long.